Welcome
Welcome to our Bennett House Campus area of the website. Our aim at Bennett House is to ensure that every student develops the confidence, resilience, independence and maturity required to prepare them for their next stage of education. Our students in Years 5 & 6 complete the upper Key Stage 2 SATs and transition into Years 7 and 8.
Our committed and passionate team of specialist staff strive to deliver outstanding teaching and learning for all our students across our broad curriculum offer. Our specialisms in Business & Enterprise and the Performing Arts very much support this aim and, along with our Church of England ethos, feature prominently in lessons and other aspects of school life.
Our rigorous system of Pastoral & Academic Mentoring (PAM) coupled with our full transition programme, overseen by Heads of Year and the pastoral team, helps to smooth the often daunting move from primary to secondary. Ongoing monitoring, mentoring and tracking ensures that students make excellent social and academic progress to prepare them for the next stage of their educational journey.
There are many opportunities for peer support and mentoring with students encouraged to be role models for others and to be respectful, good and active citizens in all that they do. We believe that our school within a school model offers the truly personalised educational environment that genuinely nurtures, inspires and allows young people to excel both now and in their futures.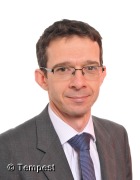 Gavin Smith, Executive Principal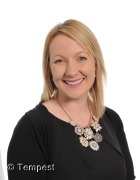 Louisa Taylor, Executive Primary Headteacher