Welcome
Welcome to our Neale House Campus area of the website. Our objective within the primary phase is to ensure that your child is excited to begin school and attends each day with the belief that 'With God, all things are possible'. Throughout our Early Years Foundation Stage and Key Stage One, we motivate each child in a positive way to help them to find interest, satisfaction, enjoyment and a sense of achievement in their schoolwork and a sense of wonder in the world around them.
Our care combined with high quality teaching, enables our children to become confident learners, to build strong relationships and to begin to take full advantage of a broad and rounded education.
Children within our primary phase follow the National Curriculum and at Key Stage 2, an increasingly challenging academic programme promotes and secures high levels of progress. SMSJ children in our primary phase have specialist staff for subjects such as Physical Education, Music, Drama, Dance and Modern Foreign Languages. As an all through school, our children also have access to specialist facilities for Food and Nutrition, Science, Performing Arts and Physical Education.
SMSJ is a community, involving staff, pupils, governors, parents/carers and the local parishes of St Mary's and St John's. We have very high expectations of both the behaviour and learning of everyone in our school and place a strong emphasis on the shared Christian and British Values which are an integral part of our curriculum. Our children at Neale House learn, develop and practice our core values of Wisdom, Service and Hope alongside the other Christian values including those of friendship, compassion, respect, tolerance, forgiveness, thankfulness, perseverance and humility. All values which underpin our ethos and vision.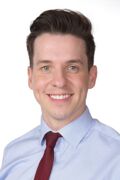 Aaron Doherty - Head of Primary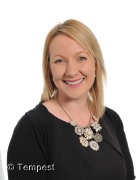 Louisa Taylor - Executive Head of Primary