Super-curricular reading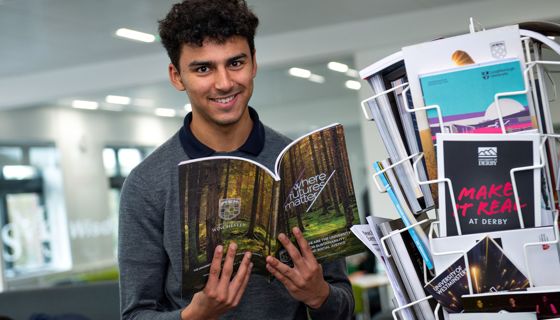 To get into a top University, it's not enough just to do well at school. Universities want students who are passionate about their subject, who think for themselves and who are independent learners. That means that if you're thinking about University, finding out what you're really interested in and developing that interest is a top priority. That's where "super-curricular" activities come in.
You've probably heard of "extracurricular activities", and probably do a few of them yourself. The "extra" refers to an activity being outside of your regular curriculum, e.g. doing a sport or enrolling in a first aid course.
Super-curricular activities are those that take the subjects you study further, beyond that which your teacher has taught you or what you've done for homework. You may go into more depth on something you picked up in the classroom or learn about a new topic altogether. You can explore your subject in many ways; for example, by reading, as well as watching videos online, downloading lectures, visiting museums or entering academic competitions.
At SMSJ, we have a number of tools and programmes in place in order to boost your Super-curricular learning. Please see below:
Unifrog
As a school we are part of the Unifrog programme. Unifrog in an invaluable resource used to support our outstanding careers offer and to ensure our students get the most up to date guidance for their next steps.
Unifrog is a one-stop-shop where students can explore their interests, then find and successfully apply for their best next-step after school. Unifrog has a wealth of resources available for students, some being:
Uptree
Uptree is an online professional network & careers platform. They inspire and motivate young people with information on different career pathways, whilst up-skilling and connecting future talent with employers for face to face events and opportunities. Their mission is to put industry at the forefront of careers education and for all young people to have access to opportunities to connect with multiple professionals before they leave education.
Over the past 2 years, SMSJ students shave had the opportunity to partake in work experience days, skills workshops and application masterclasses at the below companies:
Deloitte
Credit Suisse
PwC
Google
Coca-Cola
Investec
Shell
As a student in the SMSJ Sixth Form, you will be provided weekly with the most recent opportunities from Uptree, and encouraged to apply and attend.
K+
K+ is a two-year programme run by King's College London, which works with students between the ages of 16-18. It's specifically designed for talented youngsters who come from communities or families where not many people have gone on to university education. Success within the scheme may earn you a reduced university offer to King's College London, and would most definitely propel your UCAS application and aid you to stand out from the crowd.
Former Sixth Form student Emma was successful in her application to the K+ programme, and completed the course. Here's what she had to say:
Oxford Horizons
Christ Church Oxford Horizons Project offers a series of academic workshops, study skills, and information, advice and guidance sessions are offered after school, in Barnet. The workshops are given by Oxford tutors, junior research fellows and graduates, and aim to give pupils a taste of the teaching and research that take place at the University of Oxford. We highly recommend that you apply for this project, it will provide invaluable experience should you wish to study at a Russell Group University.