Sixth Form News
'Unlocking your inner entrepreneur' with one of the UK's Top 10 women entrepreneurs!
Year twelve were extremely fortunate to have a session with Theadora Alexander. Theadora is co-founder of Young Foodies, the largest community of the UK's fastest growing food and drink business. She has also recently been named one of the top 10 UK women entrepreneurs!
Students listened to Theadora's journey and learned about the successful attributes of entrepreneurs. Students used their everyday frustrations to create ideas for their own start ups and presented their ideas to both their peers and Theadora herself!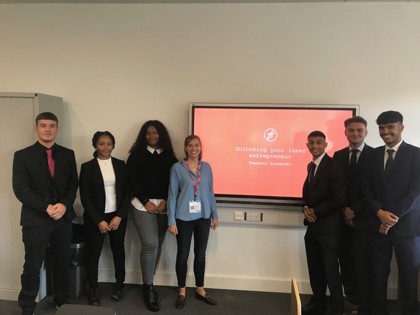 'Supercharging your confidence' with CEO and founder of Salesworks
Shabri Lakhani started her career at the largest financial software company in Europe; the third-largest in the world. Shabri has set up her own company; SalesWorks, which specialises in working with companies on building and optimising their sales teams and operations. Students learned about the importance of presenting oneself and the impact of a first impression. Students developed their oratory skills and confidence, preparing them for interviews in the working world.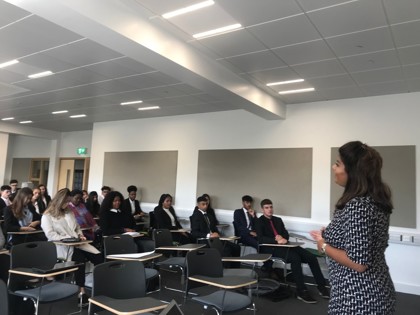 The Benefits of University
Students were introduced to the benefits of university and had all their questions answers by the education team at Middlesex University. Students learned about independent living and the plethora of both academic and social opportunities at university.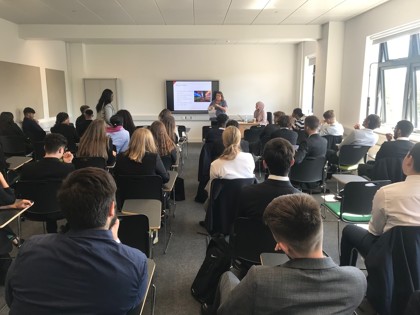 Stand Up!
The students were captivated and engaged in the anti discrimintation workshop delivered by the charity, Stand Up! Stand Up provide anti-discrimination education, with a focus on antisemitism and anti-Muslim hate, to young people in mainstream schools. Students were discussing the challenges of society whilst being empowered act against all forms of discrimination, racism, antisemitism and anti-Muslim hate. They discovered ways to develop their sense of social responsibility within their local communities and British society as a whole.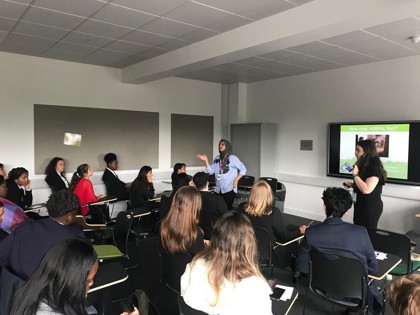 Uptree
Friday's programme was delivered by Uptree. Uptree is an online professional network and careers platform. Throughout the sessions, students were inspired by a range of different careers. They learned about the varied job market and the different opportunities available to them. Students had bespoke sessions on law and technology. In addition, they signed up to a range of work experience days provided by Uptree. They will continue to receive emails with all the latest and relevant work experience and career opportunities.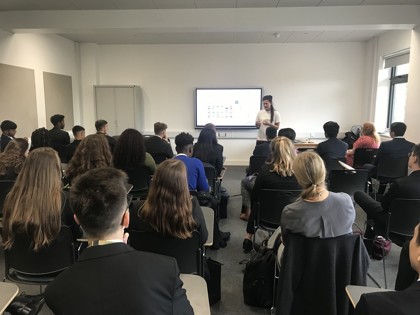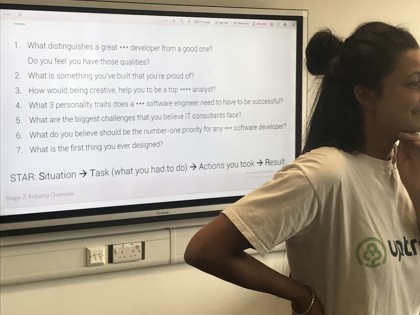 SMSJ Open its first Sixth Form
SMSJ is delighted to open its new Sixth Form phase!
We are immensely proud of our first Year 11 cohort and extremely excited to welcome them back as our first Sixth Form students. To kick start their Sixth form journey students had a two-day induction programme filled with seminars, workshops and external speakers